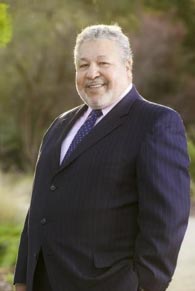 Tony Estremera
Director, representing Santa Clara Valley Water District
Tony was appointed to the Santa Clara Valley Water District Board in 1996, and the following year, the Santa Clara County Board of Supervisors appointed him to represent the North County. In 2001 and 2007 he served as the Board's chairperson.
Tony has extensive government experience in both appointed and elected positions serving on the Santa Clara County Grand Jury, Santa Clara County Housing Task Force, Valley Medical Center Advisory Board, Santa Clara County Personnel Board, San Jose Municipal Stadium Task Force, (San Jose) Mayor's Committee on Minority Affairs and the San Jose/Evergreen Community College District Board of Trustees.
Tony is Directing Attorney for the Legal Aid Society of Santa Clara County and earned his bachelor's degree from Santa Clara University and a law degree from UC Berkeley's Boalt Hall School of Law. He is an active member of the State Bar of California and the Santa Clara County Bar Association.