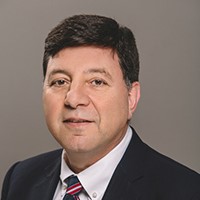 Steve Minassian
Chief Engineer
Steve Minassian has over 30 years of national and international experience in heavy-civil projects including tunnel design, construction, and construction management. Steve is a Registered Civil Engineer in multiple states and obtained his first Professional Engineer's License in the State of California in 1987. Prior to joining the DCA as Chief Engineer, he led Lake Mead Intake No. 3 in Las Vegas, Nevada; Port of Miami Tunnel, the Maliakos-Kleidi Tunnel in Greece; the Al Salam Street Tunnel in Abu Dhabi, UAE, and most recently the NYCDEP Rondout Bypass Tunnel in Newburgh New York. Each of these projects were valued over $1 Billion and were completed successfully.
He has a reputation of maintaining a focused and disciplined emphasis on the construction schedule to anticipate what could negatively impact the contractor's progress. As a result, he has always completed his projects on schedule. His knowledge and expertise as a tunneling contractor and designer allows him to develop innovative solutions to planning, design, and construction challenges and ensure safe, on-time, and below budget project completion.
Steve's strong safety record is a direct result of his commitment to fostering a strong safety culture through engaging and encouraging staff. Steve is a team builder with excellent communication and technical skills, enabling him to interact with clients, contractors, designers, stakeholders, and others to benefit the project.