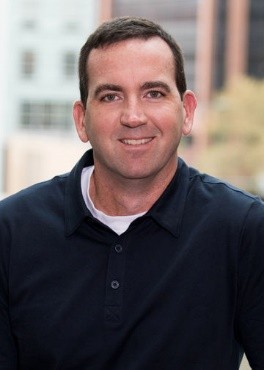 Graham Bradner
Executive Director
Graham Bradner was appointed as Executive Director in 2021.  He has 20 years of experience in the evaluation, design, and construction of water supply infrastructure and retrofit of existing levees and dams in Northern California. Graham is a Professional Geologist in the State of California, and State-Certified Engineering Geologist and Hydrogeologist. His broad experience and skills were developed through working with and leading large, multi-discipline water infrastructure projects ranging from screening studies and feasibility studies through development of detailed designs and packages for bidding and construction.
Before joining the DCA, Graham managed the Sacramento Engineering Division for GEI Consultants, Inc. and served on the corporate Board of Directors. Graham joined the DCA in 2019 and was the lead for forebays and levees, siting studies, and program-wide evaluations. He also served as deputy to the Engineering Design Manager and was responsible for coordinating design efforts for various components of the project.
Graham received his Bachelors of Science degree in Environmental Geology and Masters of Science degree in Hydrogeology both from Clemson University. He's also an avid ski junkie who enjoys taking advantage of world class skiing in his backyard (Lake Tahoe) as much as possible.
View Graham Bradner's Leadership Spotlight Presentation from the August 20, 2020 DCA Board of Directors Meeting:https://youtu.be/Jn3aMYsFLaI