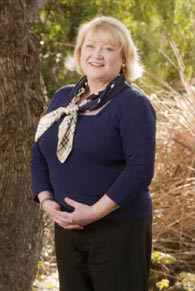 Barbara Keegan
Alternate Director
Barbara Keegan was born in Canada to Irish immigrant parents. At the age of twelve her family moved to California, and they subsequently became American Citizens. She first moved to San Jose in 1975 and has lived in District 2 for most of her life. Barbara and her husband currently reside in Willow Glen.
Barbara is a third generation Civil Engineer and has lived in Canada, Ireland, the United States and Brazil. She attended San Jose State University where she earned her Bachelor's and Master's degrees in Civil Engineering. Barbara is a licensed Civil Engineer.
Barbara has a strong professional background in Civil Engineering which includes many years of experience in successfully delivering capital projects and resolving construction disputes. She was the second woman engineer to be hired by the City of San Jose's Public Works Department where she worked for 19 years and rose to the level of Division Manager. Her Division was the largest in the Department and she directly supervised over 100 employees.
Subsequently Barbara became the City Engineer/Assistant Director of Public Works for the City of Sunnyvale. Barbara represented Sunnyvale on the Cities/County/Water District collaborative that dealt with land use authority adjacent to streams. The last two years of her career were spent at the Water District.
In addition to serving on the Water District Board, Barbara also serves on the Boards of the North Willow Glen Neighborhood Association and the San Jose Arena Authority.