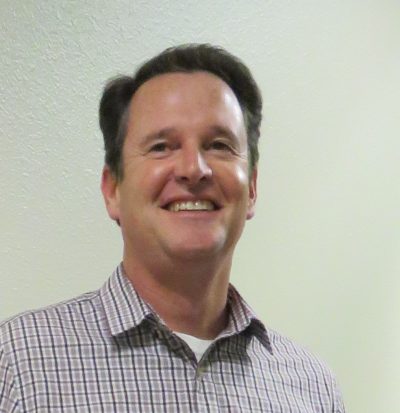 Andrew Finney
Geotechnical Lead
Andrew Finney is a registered Civil and Geotechnical Engineer with 26 years of underground design and construction experience, largely in the area of water supply and conveyance. Prior to joining the DCA he served as the Global Trenchless Design Technology Practice Leader for Jacobs. He is now the Field Work and Geotechnical Lead for the DCA.
Andrew has led underground investigation and design teams for numerous projects with similar aspects as those contemplated for the Delta Conveyance Project, including many in Northern California. Most notably, he was the Geotechnical Lead for the Freeport Regional Water Authority's Sacramento River Intake and Pump Station, which was awarded Geotechnical Project of the year in California by ASCE in 2010. Other representative projects include: the Magnolia Project in El Paso to address severe flooding issues using tunnels to collect and discharge storm water through the levee system and into the Rio Grande; the NeWater Infrastructure Plan in Singapore which included 54 miles of pipelines including approximately 75 tunnels to deliver treated water to industries around the island state; and, the Westside Subway Extension Project in Los Angeles where he headed a team that delivered building, structure, and utility settlement assessment and protection work for the 4-mile extension of twin track subway tunnel and 4 below-ground station structures along Wilshire Boulevard for the Purple Line subway.
Mr. Finney has a wide range of experience with the facilities of the Delta Conveyance Project, including intakes, tunnels, embankments, deep below-grade structures, bridges, foundations, and ground improvement and the expertise to plan, implement, and evaluate the results from geotechnical and hydrogeologic subsurface investigation programs necessary to plan and design them.
View Andrew Finney's Leadership Spotlight Presentation from the December 17, 2020 DCA Board of Directors Meeting:https://youtu.be/cORe9tCSQ_E