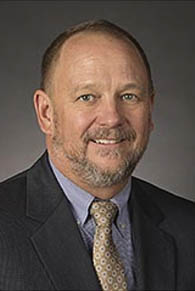 Shane Chapman
Alternate Director, representing Metropolitan Water District
Shane Chapman is the Assistant General Manager/Chief Administrative Officer of the Metropolitan Water District of Southern California. In this capacity, he is responsible for the strategic direction and management of Metropolitan's critical administrative functions. His primary responsibilities include Human Resources, Information Technology, Real Property, Environmental Planning, and Administrative Services.
Prior to joining Metropolitan, Shane was the General Manager for the Upper San Gabriel Valley Municipal Water District for seven years. In this role, he led a transformation of the Upper District including the development of its first Integrated Resources Plan and subsequent update. Additionally, Shane completed a major expansion of a direct reuse recycled water system, design, permitting and development of an indirect reuse recycled water project, and development of an award-winning conservation outreach strategy. Shane also successfully developed effective relationships with the Main San Gabriel Basin Watermaster, retail water providers, Regional Water Quality Board, Los Angeles County Public Works, Army Corps of Engineers, and local, state, and federal elected officials.
Shane served in various management roles at Metropolitan for twenty years prior to serving as Upper District's General Manager including, Assistant Group Manager of Operations, Revenue Rates and Budget Manager, and Water Resources Program Manager participating in long-term planning and resource management initiatives on both the State Water Project and Colorado River.