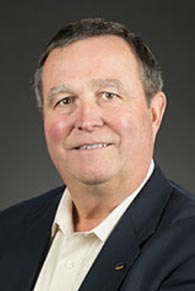 Steve Blois
Secretary
A licensed general engineering contractor, Blois managed Blois Construction for 20 years, retiring in 2003. He maintains a consulting practice serving the construction industry.
Blois is appointed as one of two Metropolitan representatives on the Delta Conveyance Design and Construction Joint Powers Authority Board of Directors. In 2008, Blois was appointed by Gov. Arnold Schwarzenegger to the Los Angeles Regional Water Quality Control Board, where he served a four-year term. He also was a board member and secretary of Crestview Mutual Water Company from 1996 to 2014.
A management trustee for the Laborers of Southern California Health & Welfare Trust Fund, Blois also serves on the advisory board of the Camarillo Boys & Girls Club. He is past president of the Ventura County Contractors Association and the Associated General Contractors of California, where he remains a member.
Blois served as a member of California State University, Channel Islands' Foundation Board from 2003 to 2012, serving as board chair from 2009 to 2011. In 2013, he received CSUCI's Robert J. Lagomarsino Award for his contribution to and support for the university. He continues to oversee CSUCI's Courtyard Committee, which manages the restoration of many of the university's courtyards.
Blois earned a bachelor's degree in industrial engineering from California Polytechnic State University, San Luis Obispo. He lives in Camarillo and has two adult daughters.