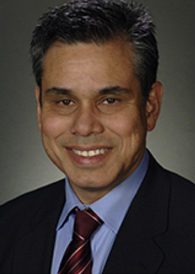 Stephen Arakawa
Alternate Director
Stephen Arakawa, manager of the Bay‐Delta Initiatives Program at the Metropolitan Water District of Southern California, has a background of 30 years working in the water field as a civil engineer.
At Metropolitan he is responsible for the plans and activities to secure a reliable supply from the state water project through environmental and water supply improvements in the Sacramento‐San Joaquin River Delta. Key initiatives within the program are completion of Delta water conveyance and California EcoRestore for both an improved water delivery system and environmental restoration in the Delta.
Prior to that he served as group manager of the Water Resource Management Group for over 10 years where he was responsible for managing the district's planning activities and policy guideline development related to Metropolitan's water supply plans and integrated resources plans; the development and implementation of Metropolitan's resources programs for conservation, local resources projects, and groundwater recovery and conjunctive use programs; and the management and negotiations of resource contracts related to the State Water Project, Colorado River deliveries and water transfers and purchases.
Before coming to Metropolitan in 1987, Arakawa worked for the California Department of Water Resources (DWR) in Sacramento for seven years. For DWR he conducted studies regarding the San Francisco Bay-Delta estuary. He is a registered engineer in California. He is a graduate of Loyola Marymount University in Los Angeles with a degree in civil engineering.