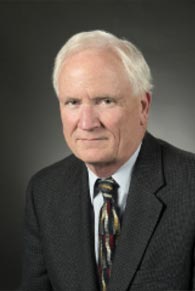 Richard Atwater
Director, representing Metropolitan Water District  
Richard Atwater served as the Executive Director of the Southern California Water Coalition, from 2010 to March 2016 and served as Senior Advisor from 2016 to 2018, a nonprofit, nonpartisan public education partnership dedicated to informing Southern Californians about the region's water needs and the state's water resources. He previously served on the Board of the Crescenta Valley Water District. He served as the President for both the national WaterReuse Association (2007-2010) and Southern California Alliance of POTWs (SCAP) from 2006-2010.
Prior to joining the SCWC in 2010, Richard was Chief Executive Officer and General Manager of the Inland Empire Utilities Agency for more than a decade and before that served as President of Bookman-Edmonston Engineering, Inc., a water resource consulting firm. From 1990 to 1996, he was General Manager of West and Central Basin municipal water districts, which during that time operated under one administrative staff. He previously managed Metropolitan Water District's Resources Division for four years.
Richard served on the California Water Commission, the 2001 Drought Task Force, the 2003 Water Recycling Task Force and the 2006 Desalination Task Force. In 1994, he was presented the Conservation Service Award, the highest citizen honor for resources management, by U.S. Secretary of the Interior Bruce Babbitt in 1994. He is also a three-time recipient of the Economic and Environmental Balance Award under governors Pete Wilson, Gray Davis and Arnold Schwarzenegger.