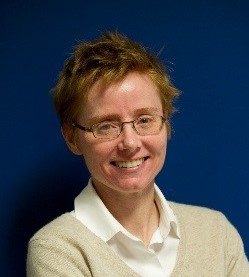 Kathryn Mallon
Executive Director
Kathryn Mallon was appointed as Executive Director by the DCA Board in January of 2019. She is a registered civil engineer with 30 years of planning, design and construction experience, largely in the area of water supply and treatment. Prior to joining the DCA she spent the first 17 years of her career working for a large multi-national engineering firm on the planning, design and construction of water treatment infrastructure projects ending her tenure as the National Design Practice Leader. She shifted to the public sector serving as the Deputy Commissioner for the City of New York's Bureau of Engineering Design and Construction where she managed a staff of 500 engineers, scientists and other professionals responsible for delivery of the City's 10-year, $14 billion water and wastewater capital construction program which included major tunnels, treatment works, pump stations, pipelines, and bridges.
During her tenure with the City, she led a major overhaul of the NYC's capital program delivery model including a major re-organization to create clear lines of accountability, launch of new procedures and systems to embed global best practices for cost and schedule accountability; and created brand new divisions to provide cross-organizational support in Health and Safety, Project Controls, Cost Estimating, Permit Management, Quality Management and Contract Management.
In her final year with the City she was assigned to manage the Housing Recovery effort for the NYC in the aftermath of Hurricane Sandy – at the time, the second worst natural disaster in US history. In her role, she developed and implemented, a first of its kind program entitled "Rapid Repairs". The $700 million housing recovery program was able to restore basic utility services to 12,000 buildings representing 20,000 residential units in under 100 days so that dislocated home owners could safely "shelter in place". The program has become a model for disaster recovery programs across the country.