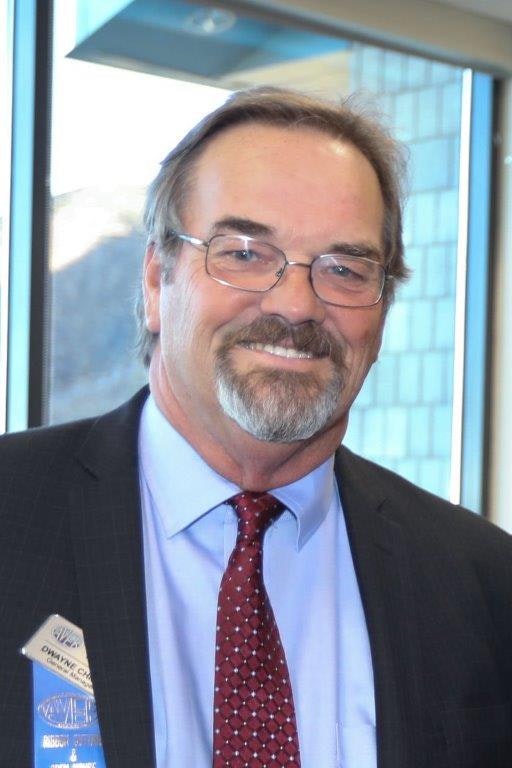 Dwayne Chisam
Alternate Director
Dwayne Chisam is a professional civil engineer with over 30 years of public works and utility management experience in the operation and expansion of water, wastewater and solid waste utilities. He has an expansive history working with the State Water Project and extensive background in water litigation. He was a major contributor in establishing the Central Coast Water Authority, constructing the Coastal Branch of the State Water Project and played a significant role in the Santa Maria groundwater litigation. A passionate advocate on behalf of the water community, he has been an influential force in shaping water policy at all levels of government.
Mr. Chisam was appointed as an Alternate Director for the Delta Conveyance Design and Construction Joint Powers Authority in January, 2020. He joined Antelope Valley-East Kern Water Agency (AVEK) in 2012 as the Assistant General Manager and was promoted to General Manger in 2016. He co-authored the Agency's first 5-year Strategic Plan, setting and achieving key milestones in developing water storage programs, including the High Desert Water Bank. Under his leadership, the Agency has increased water supply reliability and quality through enterprise water banking, negotiating to acquire new non-state water supplies and executing water transfers and exchanges. He has been instrumental in the implementation of the Antelope Valley Groundwater Adjudication through the development of the Antelope Valley Watermaster. He also represents the Agency as a member of the Sites Project Authority Reservoir Committee.
Prior to joining AVEK, Chisam was Director of Public Works and City Engineer for the cities of Pismo Beach and Los Banos, after serving in progressively more responsible roles as Utilities Director for Santa Maria and Public Works Director for Guadalupe. He holds a Bachelor of Science Degree in Civil Engineering from California State University at Long Beach.
Chisam and his wife, Jessica, make their home in Palmdale, and enjoy spending time with their two daughters and a grandson in Nipomo, CA.